Remote Sales Opportunities with Healthcare Leaders
Q1 Productions Healthcare Forums is committed to supporting hospitals and health systems with innovative and forward-thinking solutions.  Healthcare Forum Connect allows supplier partners to engage with targeted prospects in a teleconference meeting space or phone call. Let us seek out the healthcare decision makers who you can add to your sales pipeline.
Make the Right Connections
Identify your target prospects and leverage our client relationships.
Immediate Sales Activity
Spend less time scheduling with prospects; focus more on selling.
No Travel Necessary
Save travel costs by connecting with prospects remotely.
Clients by Type of Facility
University Medical Centers
Long Term Care Facilities
Hospital and Health Systems Include
Advocate Aurora Health
Ascension Health
Banner Health
Baylor Scott & White Health
Bon Secours Mercy Health
Children's Hospital of Philadelphia
Christiana Care Health System
Cleveland Clinic
Dartmouth-Hitchcock Medical Center
HCA Healthcare
Hospital of the University of Pennsylvania
Hospital Sisters Health System
Houston Methodist Hospital
IU Health University Hospital
Kaiser Permanente
Loyola University Medical Center
Mayo Clinic
MedStar Georgetown University Hospital
NewYork-Presbyterian Hospital
NorthShore University Evanston Hospital
Northwestern Memorial Hospital
NYU Langone Health
Ochsner Medical Center
OHSU Hospital
Penn State Health Milton S. Hershey

Providence St. Joseph Health
Quorum Health Corp.
Rush University Medical Center
St. Luke's Boise Medical Center
Steward Health Care
Tenet Healthcare
The Johns Hopkins Hospital
Thomas Jefferson University Hospital
Trinity Health
Universal Health Services
University of Chicago Medical Center
University of Maryland Medical Center
UPMC




Add to your sales pipeline and empower health systems with the tools they need.  Please note, the cost per meeting decreases as the number of meetings purchased increases.
Q1 Productions Healthcare Forums is an elite division within parent company Q1 Productions.  
Our mission is to develop a platform for discussion and debate surrounding the challenges faced by hospitals and health systems in the US, focused on practical solutions for ensuring high quality, affordable care for patients through forward-thinking approaches to finance.
Our regional on-site events, the Healthcare Finance & Revenue Cycle Forums, blend industry-driven, collaborative boardroom-style sessions with networking breaks featuring pre-scheduled meetings with suppliers, creating a customized, highly efficient platform for collaboration and idea exchange.  
Alternatively, Healthcare Forum Connect focuses on one thing: virtual appointment setting.  We work as an extension of your sales team, connecting you directly with your target audience.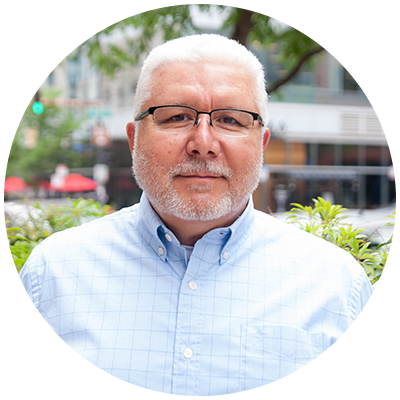 Ignacio Coello
Director, Forums Partner Success